A vision was born with urgent action for the need to change as we enter a carbon-constrained economy.
Lignor started in Australia with its abundance of farmed juvenile eucalyptus. Most of this was destined for wood chips in the pulp and paper industry.
Lignor felt that with the inherent strength of the eucalyptus fibre, then stranding it, we would produce an engineered uniform product free of the natural defects of solid eucalyptus, which tends to warp and split. The product would have considerable value add.
We were told it would be impossible to strand eucalyptus, as others had failed in conventional hardwoods like Oak. But we persisted. Perseverance and science proved our multiple sceptics wrong and led us to patent our inventions globally.
Given the exponential growth of CLT, Lignor then patented its Cross Laminated Strand Timber, which can use any stranded laminae, made from readily available softwood, hardwood or eucalyptus.
Furthermore, this patented stranding technology would leapfrog the conventional sawing, moisture conditioning, planning, individual plank sorting, stress grading, QR coding, finger-jointing, gluing, orientation and laying, with the inherent very high stick count required, to produce CLT. Conversely CLST could be made by simply cross laminating 3, 5 or 7 layers of precision engineered commercially available laminae in a much simpler plant and operation with more predictable results.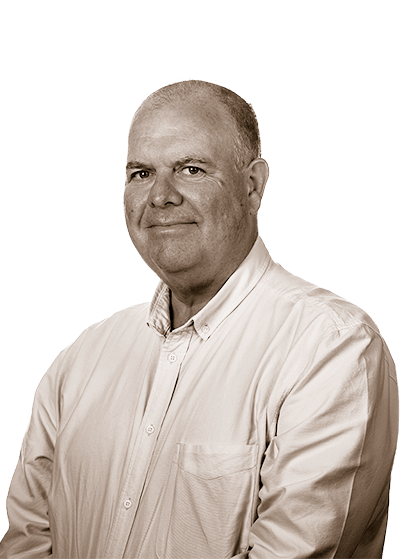 Steve Baldwin
Chairman | Joined board 2007
Stephen is a chartered accountant with over 35 years of business experience. He commenced his career with Price Waterhouse (now PwC) and had a decade with the firm in three different countries. He was subsequently employed in the funds management industry for many years, initially with Hambro-Grantham and then with Colonial First State (where he was that group's Head of Private Equity).
He has extensive Board experience across multiple industries, having been a director of approximately 30 companies over the past 25 years. Other current roles include representing one of Australia's larger superannuation funds (UniSuper) on the Boards of a number of their investments (including two New Zealand-based forestry businesses). He is also the current Chairman of an ASX-listed software company, RPMGlobal.
Stephen joined the Lignor Board in March 2007 and became Chairman of the company in October 2010.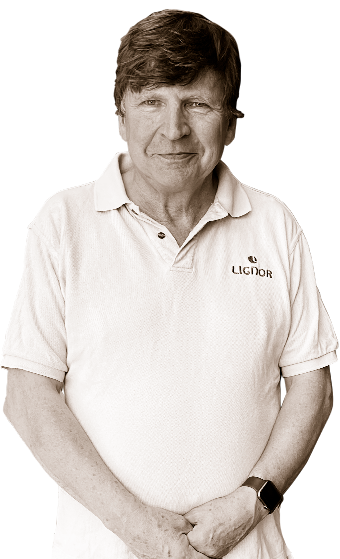 Graeme Black
Mr Black is a Fellow of the Australian Institute of Company Directors and holds an MBA from the London Business School. He has worked in the Agribusiness sector since 1985. He has been since then to Dec 2020 a director of Craigpine Timber Ltd NZ which exports to some 22 countries, earning a Trade NZ award. Craigpine was the first company in Australasia to get FSC accreditation in 1997. He has been non-executive director of Simmonds Lumber Pty Ltd for a similar period. Simmonds was the first company in the world to use independent DNA auditing by Certisource/Double Helix Pte Ltd to prove its timber came from a legal source.
He has also been an independent director and Chairman of Taltarni and Clover Hill Vineyards and a director of Goelet Wine Estates LLC for its wineries in the Napa US, France and Australia.
Prior to 1985 he had experience working for marketing strategy consultancy companies in London.
Mr Black has been involved as a company director in mergers and acquisitions with both publicly listed and private companies in Australasia.
Mr Black became CEO in December 2007.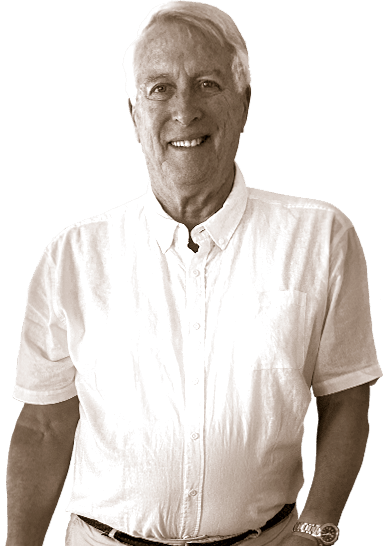 Peter Burton
Technical Director
Peter Burton is the founding shareholder in Lignor and has been instrumental in the development of the Lignor project over the past 10 years and is the Author of the Lignor Patents. Peter is the principal of Agway Pty Ltd, a private Agri-industrial consulting services company. Educated at Stonyhurst College, England, he studied engineering at the St Gallen Polytechnic, Switzerland. Peter is fluent in three languages. Peter has had over 35 years experience in Agri-industries and has been involved in various projects in Australia, Asia, Middle East and South America.
Prior to starting his consultancy company, Agway, Peter held for 7 years the position of Export Manager and Manager Systems (Asia) for the Sprout-Bauer division of US based Combustion Engineering Inc. This position covered all projects and systems throughout Asia and had responsibility for the development of agent networks in ten Asian countries including China.
For the past 18 years Mr Burton has consulted through Agway for Australian and Asian clients in the Agri- Industrial areas.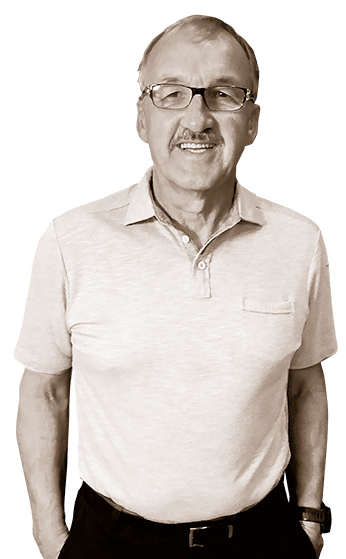 Jim Lake
Marketing and Technical Consultant Americas
CEO/Operational Leadership
Instrumental in generating US$9 billion in sales and saving > US $150 million during career.
Calculated Risk Taker ● Visionary and Strategic Thinking Executive ● Profit-Focused Businessman
Innovative Leader ● Employee Development Expert
Senior Executive providing global experience and a 30+ year, fast-track career in the building products industry. Contributed to corporate successes through leadership in corporate reorganizations, financial turnarounds, new business start-ups, divestitures, acquisitions and integrations, joint ventures, new plant start-ups, and major employee downsizing events. Traveled extensively overseas.
President of Deep Lake Consulting, from 2015 to present.
Ainsworth Lumber, Vancouver, BC; various progressive roles 2010 to 2015
60+ year old Canadian based family owned manufacturing company that went public in 1993. Annual Sales of 500 Million.
VP of Operations from 6/10 to 9/11
President and COO from 9/11 to 3/13
President, CEO and Director from 3/13 to 6/15
Grant Forest Products, Toronto, ON; VP of Operations 2007 to 2010
25-year old, Canadian-based Company recognized as one of the world's leading manufacturers of OSB products.
Louisiana Pacific Corporation, Nashville, TN; Progressive roles 1984 to 2007
44 year old company is a leading manufacturer and distributor of building products, and has 26 facilities in the US, Canada, Chile, and Brazil.
VP of Manufacturing, OSB, 2003 to 2007
Manufacturing Manager, Regional Operations, 1996 to 2003
Plant Manager, OSB, 1993 to 1996
Plant Manager, OSB/SIDING PLANT, 1992 to 1993
Interim Plant Manager, OSB MILL, 1992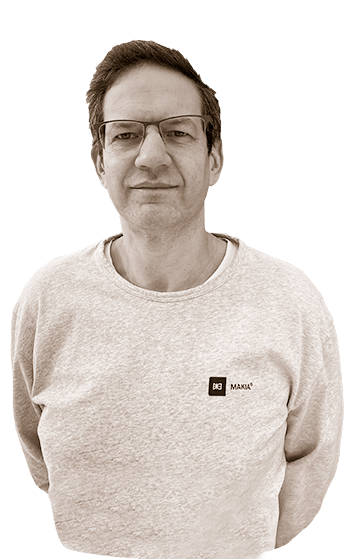 Duncan Mayes
Marketing and Technical Consultant Europe
Duncan Mayes has worked within the International forest and wood products Industry for over 25 years. A large amount of his career has been with leading Forest Industry company Stora Enso where he worked in a variety of roles from product management in the sawmilling division, managing director of Stora Enso Wood Products Australia, SVP of Strategy and Innovation and leading a strategic Group R&D program related to bio composite materials development and bio refinery from lignocellulosic materials.
More recently Duncan has worked with Australian Wood Products company Timberlink, (A NewForests company) helping them to develop an innovation pathway including the recently announced investment in Cross laminated timber production in Australia.
Duncan has very recently returned to his family home in Helsinki, Finland where he is working as an independent consultant, supporting a variety of companies in the development of innovative technologies and products in the lignocellulosic materials and recycled feedstocks.
Duncan has an extensive global network in research and industry and chairs the Council of Experts group of the EU/Slovenian/German funded research institute InnoRenew Centre of Excellence.
Established in 2003, the KTC Group are professionals with significant experience in the Orientated Strand Board (OSB) industry since the 1980's. KTC Group have provided engineering services to the major Engineered Wood Industry Companies in North America and Europe. Employing over 50 engineers and designers at its head office in Vancouver Canada.