Latest EWP Solutions Combining Cost-efficiency + Performance with Accredited Sustainability

Commercial + Educational Buildings

Trucks, Buses + Rail Floors
Lignor's Construction Credentials
The Facts
Building and construction are responsible for 39% of global carbon emissions. Operational emissions account for 28% and the remaining 11% come from embodied carbon emissions.
Of these, steel and concrete each account for 8% of man's greenhouse gas emissions.
Many forms of timber traditionally used in construction deplete precious natural resources.
Resource-efficiency in construction tends to be low, with high levels of waste.
The Solution
CLST® stranded wood products are factory-finished and produce more from less:
Using almost entirely engineered wood products sequesters carbon in buildings for decades and can reduce their carbon footprint by up to 75%.
Lignor's stranded wood products are a sustainable and recyclable alternative to heavier and carbon-intensive steel, concrete and bricks, turning buildings into carbon sinks.
They require fewer trades and reduce labour costs due to factory-built prefabricated technology.
They enable easy and fast 'flat pack' assembly for just-in-time construction.
They can be used by existing lumber CLT producers as the core material for CLT panels in mass construction.
They are suitable for use in low and mid-rise buildings including apartment blocks of up to 15 storeys.
They are strong, sustainable, fire and acoustic resisting.
They embrace biophilic design principles, providing a sense of wellness and connection to nature.
Higher bending resistance, stiffness and resistance to shear stress allow greater load capacities, longer spans and reduced panel thickness.
Eliminating concrete, steel, bricks, plastics and aluminum and substituting conventional EWP in construction would save approximately 25 tonnes of CO2 being released per (Australian) house. This is an equivalent saving to driving a Toyota Corolla for 20 years.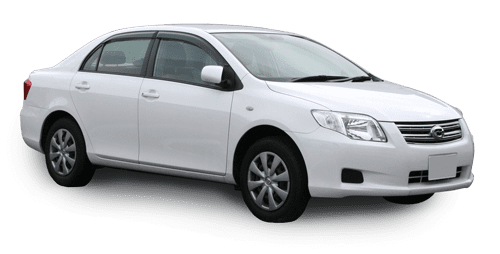 Ref URS May 2007
Flooring: Trucks, Buses, Rail Wagons + Containers
The Opportunities
The global container floor market is huge, estimated to be 1.3 Mm3 or about $1.3B pa.
The US automotive sliding floor market in wood laminate is projected to be about $200M in 2029 .
Slightly less than half all container floors are made of plywood from dwindling stocks of tropical hardwood, often illegally procured.
Much of the container floor market is supplied by bamboo composites which are labour-intensive and use highly toxic formaldehyde glue.
Lignor's stranded wood products are a competitively priced, strong, sustainable and planet-friendly alternative. The glue used in our products is even safe enough to be used to make coffee cups.
The Solution
Lignor's stranded wood products are structurally superior to tropical hardwood container floors.
They have been tested by Maersk in its R&D Centre in Denmark to pass the ISO 7.26 tonne dynamic test.
Lignor's Cross Laminated Strand Timber (CLST®) container patent is registered to 2028 with patent pending to 2040 and can be used to radically improve the stiffness of all existing container floors.

Maersk motorised trolley torture test of 9 passes – was stopped at "100". More than successfully completed on our floor that was over-engineered!
Lignor sample of tested
shipping container floor.
The Australian Opportunity
Around A$1.7B of chips are exported from Australia each year at an estimated value of A$47/m3.
Meanwhile, a third of our valuable timber requirements are imported at a similar cost. These terms of trade are getting worse every year.
Lignor's stranded timber products can value-add by up to 28 times and help reduce unnecessary timber imports.
They also benefit the environment by transitioning the use of Australian-grown trees from products with a short life cycle in the pulp and paper industry to buildings and structures that can store carbon for 50-100 years.
Construction Application
Save time and money by disrupting conventional construction techniques using steel, concrete and bricks by using factory-finished CLST® Engineered Wood Products.
Globally, there are a large number of buildings made from softwood CLT, and this trend is set to continue. The heights of such buildings are progressively increasing.
Upgrade form conventional timber or CLT – Lignor products require no changes to tooling or basic processes.
Lignor can leap-frog on this exponential growth, especially as Lignor products are considerably easier to manufacture than CLT.
They possess higher strength and are more resistant to attacks from rot, termites, fungus and fire.
See table below illustrating a range of products qualities
Product
Type

Carbon Storage

Sustainability

Strength

Longevity

Cost

Machinability

Lignor

Softwood EWP
Solid Timber Products
Steel
Concrete
Best   Reasonable   Worst>