Leverage Huge Growth Potential.
1.
Stranding like CLST® yields a conversion much higher than conventional sawing to make planks for CLT meaning much less waste.
2.
Stranding uses much smaller diameter faster growing juvenile tree crops which yield more timber per ha, hence are far more abundant and economical.
3.
CLT conversely requires individual sawing and processing of larger diameter logs from much older and increasingly scarcer trees.
4.
The strands can be holistically treated for termite, fungus, rot and fire resistance, unlike CLT planks which have to be envelope treated, which is a problem with further machining.
Utilise Major Advantages:
Sustainable, fast growing tree crops, recyclable and carbon friendly in manufacture.
Price comparable compared to other high performance EWP.
Aesthetically pleasing and projecting environmental message.
Resistant to fire, rot, termites and fungus throughout the entire EWP.
Uniform, reliable engineered strength and performance unlike some solid timber products which suffer from natural defects.
Substitute for replacing heavier and carbon intensive steel, concrete and bricks.
Removes several trades + labour costs.
Easy and faster assembly via 'flat pack' approach to Just-in-time construction.
Cross Laminated Strand Timber (CLST®)
Cross laminated ESL or any other stranded product is made from softwood, hardwood or eucalyptus.
CLST® is manufactured by pressing any
LSL
stranded laminae together at right angles to form a very high strength product both in cross sectional and longitudinal dimensions.
Differs from other solid wood panels, such as CLT due to:
Made entirely by mechanised process.
Treated for longevity and resistance to fire, termite, fungus and rot throughout the entire product's matrix!
Unlike envelope treatments for CLT.
Machinable in any direction.
USA 2022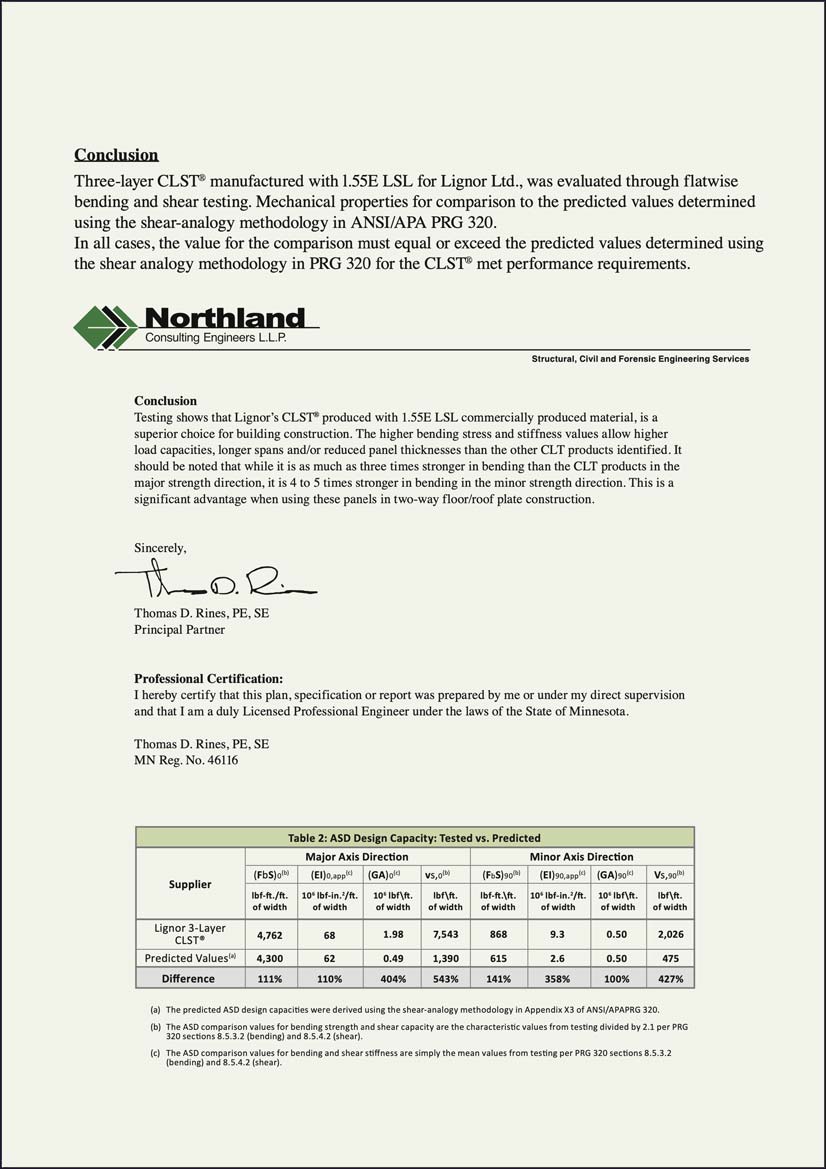 CLST® has successfully completed testing, and was analysed by Northland Engineers who provided their report stating outstanding performance results.
See this PDF file for all the details.
"Lignor's Cross Laminated Strand Lumber (CLST) product would be a strong competitor to regular CLT"

Senior Chair Professor Frank Lam Ph.D, P.Eng, FIWSc, FIAWS,
University of British Columbia.
The Wood Building Design and Construction,
Department of Wood Science.
2021.09.12
Eucalyptus based Engineered Strand Lumber.
Uni-directional Strength timber.
ESL® can be used for beams, posts, flooring and to manufacture Cross Laminated Strand Timber (CLST®).
Eucalyptus ESL has up to twice the stiffness (Modulus of Elasticity) of softwood.

Forest Products are increasingly sourced from fast growing plantations rather than selectively felled from managed and hopefully certified forests. Put simply there are insufficient mature traditional forests, which can take upto 100 years to be harvested, to sustain the increasing global demand for wood products.
Thus the average size of the log harvested has decreased in diameter and length but the overall yield per hectare per annum has increased by upto 3-4 times to keep up with increased wood products' demand.
Thus logic and financial returns have determined more processing of timber has to move away from individual batch sawing of logs which is time consuming and wasteful into wholesale stranding of tree crops which has a higher conversion.
Strands from such tree crops can thus be pressed together to make large billets, from which posts and beams can be cut to order.

Lignor ESB®
Eucalyptus based Engineered Strand Board.
Bi-directional Strength.
ESB® is suitable in a range of applications, namely; commercial and industrial flooring ie. container flooring, concrete formwork, and Structural Insulated Panels (SIP) for housing.
Lignor ESB® provides a very suitable facing material for SIP. Lignor SIP achieved very positive testing results at The University of Western Australia about 20% stronger than conventional OSB (Orientated Strand Board) SIPs.
Extensive testing at Maersk et Al has shown that sustainably certified Lignor products can substitute for tropical hardwoods commonly used in container flooring (one globally significant market). Learn More.
Thus significant man-made greenhouse gas emissions can be avoided through reduced deforestation and associated land degradation.
"Preventing deforestation is potentially one of the simplest ways to reduce global emissions. At the moment, carbon emissions from deforestation account for some 18% of global greenhouse-gas emissions, more than all the world's trains, cars, lorries, aeroplanes and ships combined."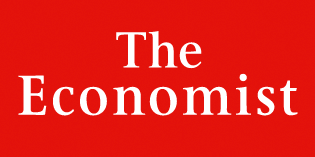 According to The Economist:
Last Gasp of the Forest, 26 Sep 2009
Lignor has globally registered CLST® ESL®, ESB® and its patents in 21 countries with one further patent pending in a similar number of countries.