Event Details:
2019 Industrialized Wood-Based Construction Conference
Monday, Nov 4, 2019 – Thursday, Nov 7, 2019
Westin Boston Waterfront Hotel, Boston, MA, USA.
Lignor Attendance:
Peter Burton – Technical Director, Jim Lake – North & South Americas Representative

This IWBC event was Lignor's first exhibition of its patented CLST® technology for use in mass panel construction. The CLST panel sample displayed was based on Aspen 1.55E LSL commercially produced in the US and were the laminae utilised to form the CLST panel.
Also on display was eucalyptus based 3-layer CLST composed of 1.2E Eucalyptus Nitens 0.4-inch-thick LSL laminae as a "thin" CLST panel option (1.18" thick) that competes with Plywood and could be produced in 5- and 7-layer options.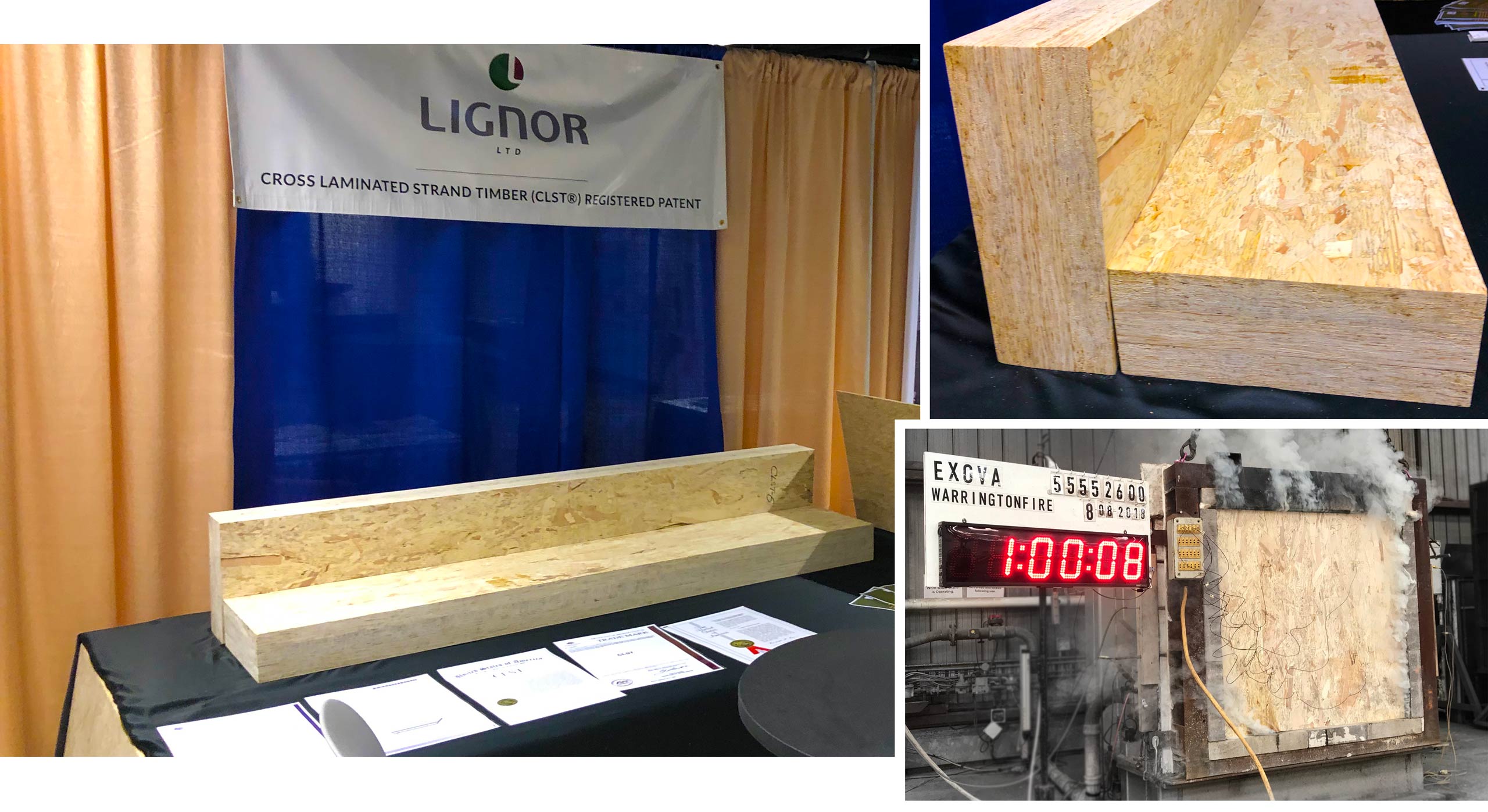 The Aspen CLST test panels were tested for properties in a standardised fire wall test. This proved its ability to show no failure in integrity or insulation at 120 minutes.